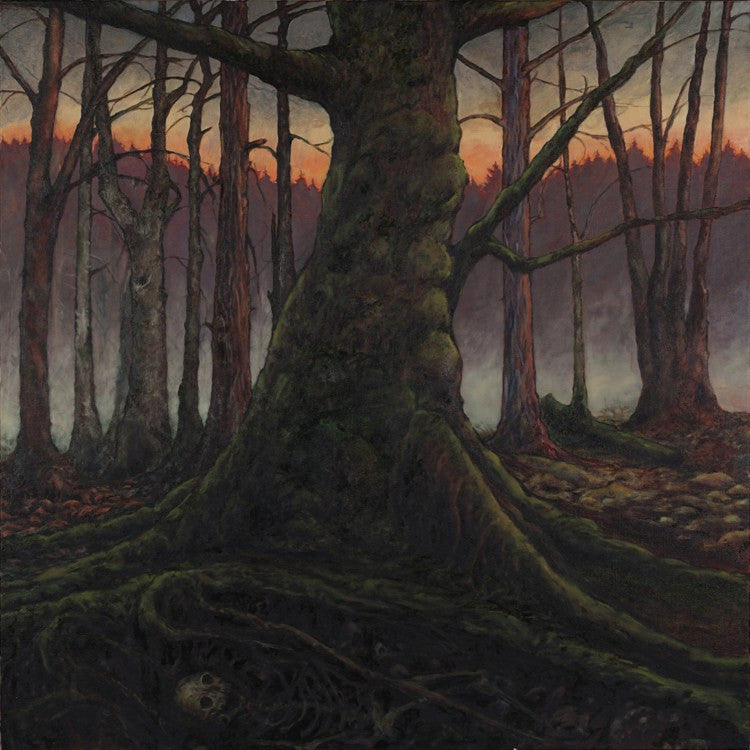 Bindrune Recordings
Alda (US) - Passage Digipak CD
"Passage" is such a fitting title for this opus because the material finds Alda further strengthening their bonds as musicians and honing their style into an even more earthen and evolved fusion of black styled metal often revered in their location, and a passionately spirited folk presence. Alda have noticeably grown as songwriters while not forsaking the roots of their core sound and delivery and it makes Passage a vital addition not only to their own impressive catalog, but to the ever growing North American "black metal" community.
Passage is an all encompassing journey into the mountains and environs surrounding them.
Here are some great things being said about Passage!
"Alda have made a gigantic impact with "Passage," a mid-way point contender for album of the year considerations and easily the best thing in their already impressive catalog. From the first time I heard this thing, I was captured. Every moment of this album is real, personal, human, of the Earth, all of those seemingly conflicting things combined. "Passage" is an album that may have made its mark in 2015, but its majesty and grace will live for calendar years well into the future. It's that good." PICK OF THE WEEK! -Meat Mead Metal


"It's a deeply atmospheric, tremendously moving work and a great successor to Tahoma. I hope you'll enjoy it a much as I have." -No Clean Singing
"Drifting steadily and seamlessly into one another with an almost seasonal succession, the interconnected atmospheres and sentiments of the five tracks comprising Passage shows Alda has moved beyond the youthful trap of releasing a collection of songs, to releasing an album. The most coherent body of work the band has ever released, Passage is a beautiful, aggressive, melancholic and hopeful entity, and will provide an exquisite listen for anybody who has ever been enthralled by the rush of the river, hush of the forest, or the simple introspection of cathartic, passionate, and truly heartfelt music." -Unholy Noise
"Passage by Alda is a passionate work from musicians who place their heart and souls into each and every word and note they unleash upon the world at large. Fans of Agalloch, Alcest, Catherine Wheel, and Drudkh should check into the breathtaking concoctions found within Passage by Alda – surely a vibrant discovery one will wish to revisit time and again." -Highwire Daze
---
More from this collection