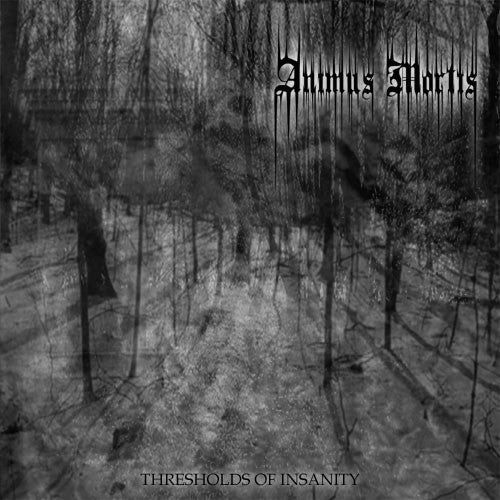 Debemur Morti Productions
Animus Mortis (Chili) - Thresholds of Insanity CD
Taken from the Debemur Morti Prod website: "One would not expect such cold, desolated Black Metal coming from a country like Chile. Though, intense dismal darkness is what you will experience from this horde, striking with great intoxicating riffs haunting these mournful anthems. There is no hope... no light... "Thresholds of Insanity"? will lead you to the unavoidable end...

This CD gathers the hymns from their never released CDr demo "Desolated Landscapes"?, and some newer ones taken from the "Nameless Grave" 3 way split CD (not out yet).

Infos & samples available at http://www.animusmortis.tk/
"Thresholds Of Insanity" is to be considered as a presentation of the band, a kind of DEMO CD. Therefore it will be sold at a reduced price compared to a real full length album.
---
More from this collection