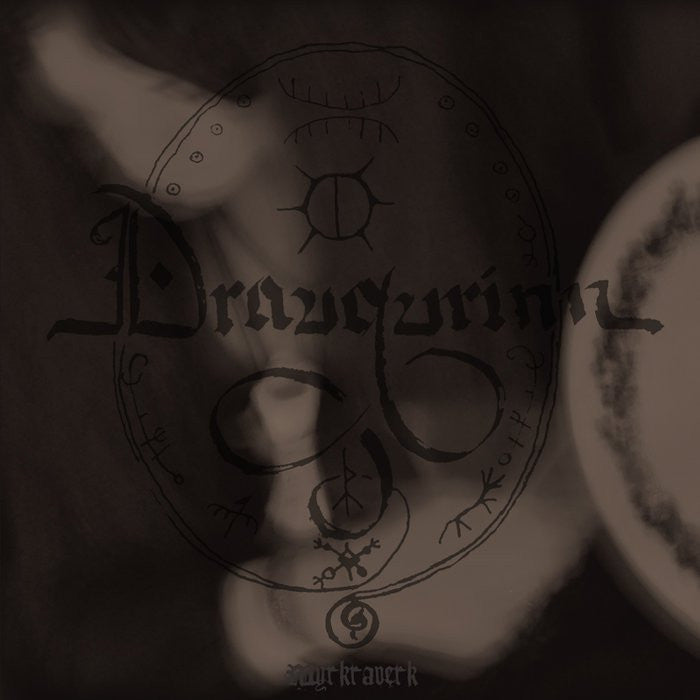 Nordvis Produktion
Draugurinn (Swe) - Myrkraverk CD
Pre-Order Item - Available Feb 24 2017
Feel free to buy. Ships immediately upon arrival. Please note if your order contains other products, your entire order will be on hold and shipped together.
Re-issue containing a bonus track and revised artwork.
With the forces of fire and ice – darkness and light DRAUGURINN summons us to bear witness to her second creation "Myrkraverk". It is a ritualistic work of art, derived from the ancient pulse of Icelandic traditions and lore, each song a sacrifice to the elements of nature and the powers that dwells therein. With drums and runes, melody and chants she explores something that lies hidden, a world or a state of mind we do not often get to travel to. "Myrkraverk" possesses you with a hypnotic calm and leaves you with the question of what might be out there, within, underneath and above.
Tracklist:
1. Móðir ringulreiðarinnar
2. Urðarmáni
3. Andsetin
4. Þurizas
5. Nornaskapur
6. Kvæði Uruzar
7. Aska
---
More from this collection