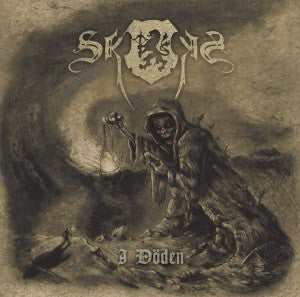 Nordvis Produktion
Skogen (Swe) - I Döden Digipak CD
Digipak edition featuring additional custom "I Döden" artwork as well as the BONUS track "Tihra Dautha".

Artist: Skogen
Title: I Döden
Release date: 2014-04-07
Format: Digipak
Cat #: NVP018
Overview:
As spring crawls on our doorstep SKOGEN returns with their brand new album "I Döden" (In Death), the fourth mark in their legacy of bleak, dark and highly atmospheric musical adventure. Taking a few steps back to the days of "Vittra" and "Svitjod" SKOGEN manage to blend the past, combined with new fantastic elements that surely reflects their always recognizable sound in a most pleasant way. "I Döden" is a gloomy journey through hollow stone lands that places it's listener on a pedal of northern darkness and death! The strongest and most mature SKOGEN release up to this date!
---
More from this collection