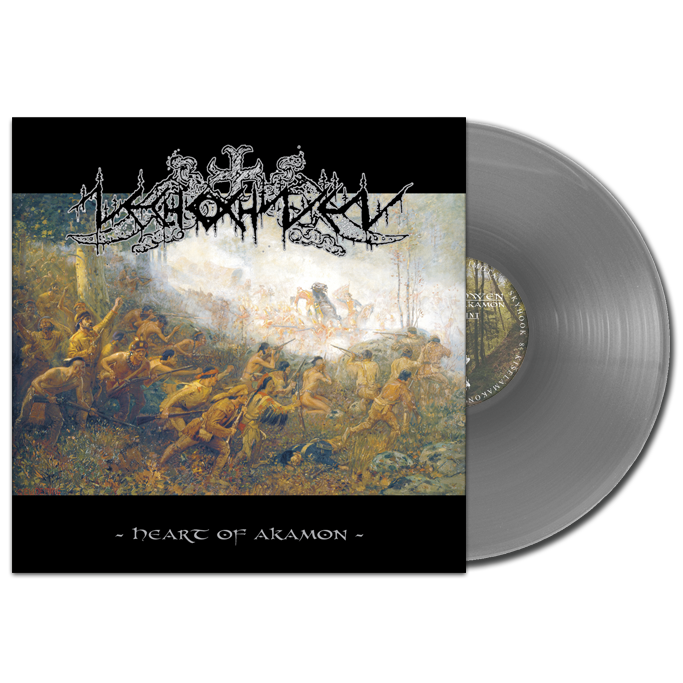 Bindrune/Nordvis
Nechochwen - Heart of Akamon LP Silver
This order is for the Silver Variant of Heart of Akamon!
Comes with a 2 sided insert AND a huge 24'x24' poster of the album cover!
Release Date: September 1st!
It has been several years since the amazing 12″ only OtO release, but WV's Nechochwen have been far from silent. They have been working steadily and very focused on Heart of Akamon for over a year and took a small break to put together a live band for their debut performance at the first ever Hammerheart Brewing Co's Winterblot Fest which happened late in 2014 (which will be released on DVD eventually by Bindrune). Heart of Akamon is the bands most emotive and aggressive material to date, while not losing site of their acoustic roots. These songs awake an old spirit in the listener to gaze back in time and feel the struggle and pride of this countries persecuted and indigenous people.
Nechochwen – Heart of Akamon CD/LP 2015 Bindrune Recordings
1. The Serpent Tradition
2. The Impending Winter
3. Lost on the Trail of the Setting Sun
4. October 6, 1813
5. Traversing the Shades of Death
6. Škimota
7. Skyhook
8. Kišelamakong
For European orders, pre-order through our friends at Nordvis here: http://www.nordvis.com
---
More from this collection