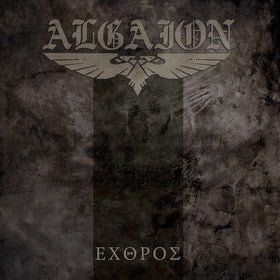 Pulverized Records
Algaion (Swe) - Exthros CD
Sale price
$ 11.00
Regular price
$ 15.00
Taken from the Pulverised website, "The pivotal alliance of disheartened melodies and hauntingly unforgettable tunes; this is exactly what longtime Swedish kings of despondence ALGAION is all about.
Thirteen years of unvented disconsolation resulted in the spawn of Exthros and is already one of the most powerful and dazzling showcase of amorous melo-riffage, unorthodox yet sensual passages and the undeniably flawless performance of Mathias Kamijo (ex-Pain, Morifade), Marten (Arditi, ex-Octinomos) and Robert Eng (Corporation 187, ex-Satanic Slaughter).
Exthros is an unrivaled blend of scathing Blackened Death Metal with the incessant alluring gloom that made ALGAION ever so unique to begin with. Be subdued by the dark splendor of Exthros!
---
More from this collection