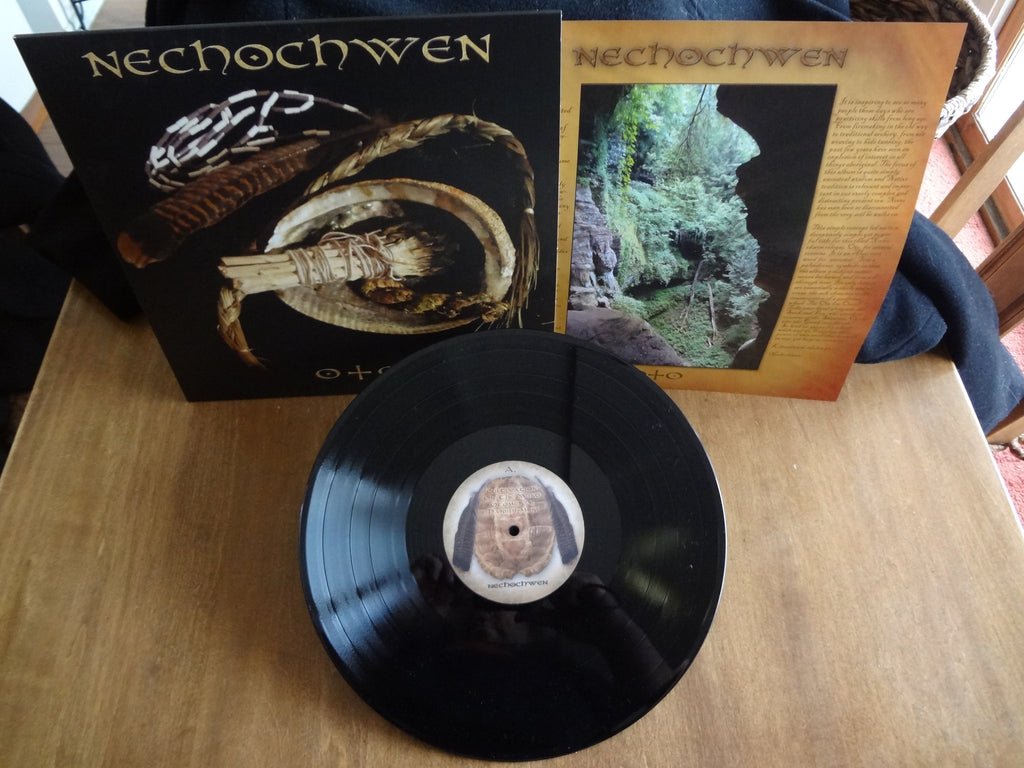 Bindrune Recordings
Nechochwen - OtO LP (Black)
This package contains Nechochwen - OtO with BLACK vinyl and a digital download card.
After enduring a planning stage that has spanned the full length of 2012, Bindrune Recordings is pleased to bring you the highly anticipated OtO, the 3rd release of Native American driven classical/folk/metal. Stunning classical guitar work sits comfortably with mature and forward thinking metal to somehow transport the listener back in time where peoples values and daily lives were very different and strange to our own in this rotting modern world. We think it's best to let the band sum up the meaning behind the music on this release themselves...
Nechochwen : We consider this third Nechochwen album to be a double EP with Side A taking an organic, acoustic route and Side B shifting to an aggressive metal assault. The focus of this album is quite simple: ancestral wisdom and Native tradition is relevant and important in our overly complex and distracting present world. Never has man been so disconnected from the very soil he walks on. Just as there are two sides to this LP, there are two sides to all of us. One is at peace with our surroundings and the other attempts to conquer them. This album is a tribute to the balanced, ancestral self.
Pohonasin : Oto, in both conception and inception, is paradoxical in nature. It is the proverbial thread of the past thrust through the eye of the needle that is what we call the present day; a musical time machine that seamlessly shifts between two worlds that could be considered equally shrouded in obscurity. Visually, the title O+O invokes a sense of symmetry. Like a human face, it looks equal on both sides. But upon closer inspection, symmetry is but an illusion. Each side holds its own discerning features. Such is the case with this volume of Nechochwen. Two distinctly different notes of the same chord, embraced in a confluence of harmony.
---
More from this collection